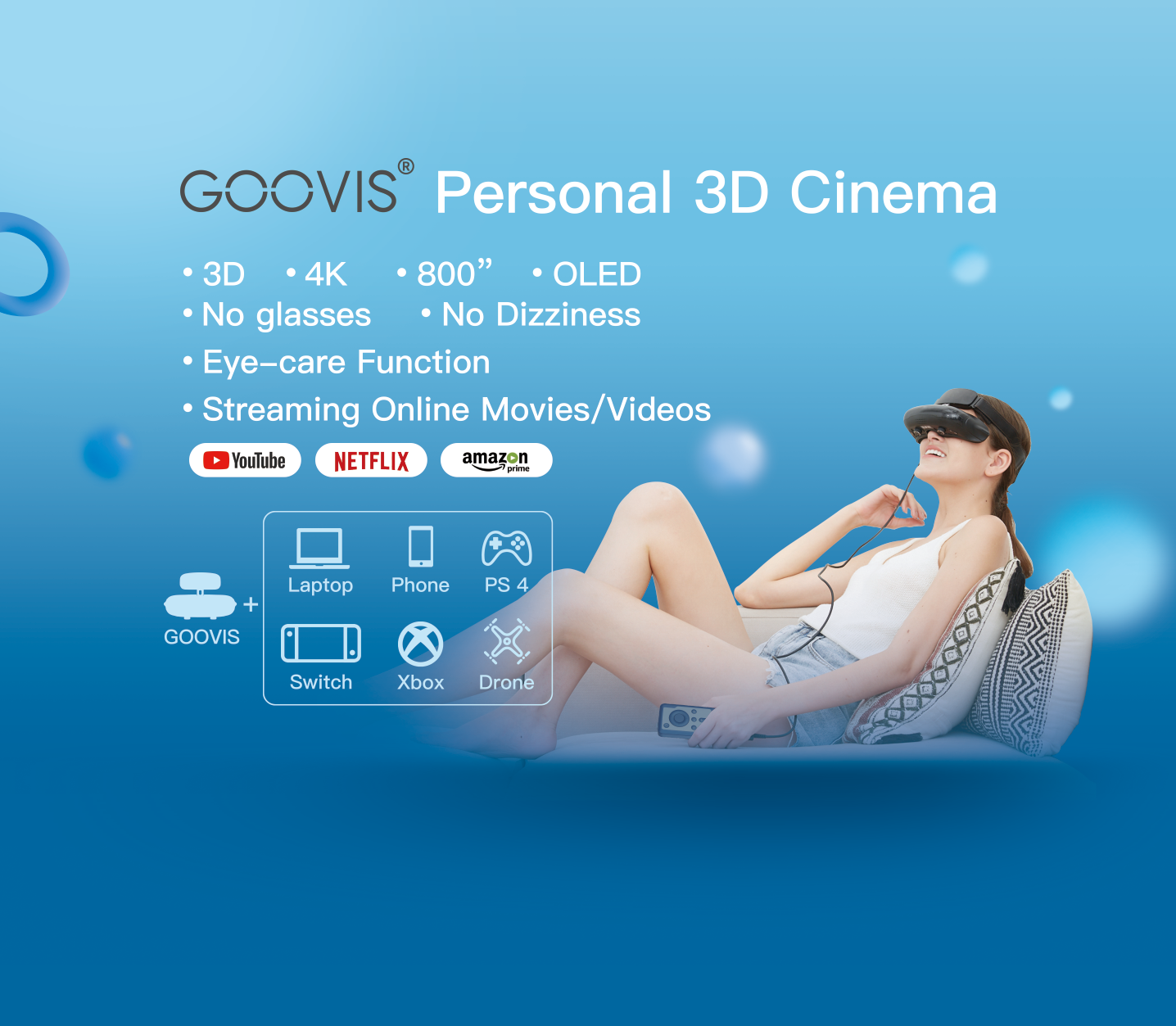 Vivid Display Quality,Dual 2K MOLED| 53PPD ,4296PPI,Distortion<2%,600"Giant Screen,Eye Strain Relief.
Unlimited Mobile Entertainment Watch movies/videos online through YouTube, Hulu, Netflix, and Amazon Prime,etc. It can be a HD display, connecting intelligent devices with the HDMI interface, like smartphone, PC,laptop, tablet, console, PS4, Xbox,set-top box,Drone flying,GOOVIS D3 controller.Provide your own personal theatre and enjoy anything you want. The definition is better than most other VR products.Leading technology bring in the smallest optical distortion 1.5%. Meta -Universe None VR HMD Monitor.
53 PPD (Pixel Per Degree) now is the highest number in the industry. LITE breaks through the ultimate edge and takes it to the next high level. Clear to every edge.
600 Inches Virtual Screen on-the-go virtual screen turns anywhere into your private premium theater with a wide 42° field of view at any time.
2,000,000:1 color contrast ratio makes every detail of an image stand out vastly.
No need to wear glasses ,with Individual eye adjustment, it meets the needs of different eyesight prescriptions. Eye Strain Relief .Enjoy high-efficient working in financial data and others.
For light leakage, we prepare special face cushion with different center and edge thickness, if need ,contact with us. For Astigmatism degree:please contact with us for making your own Astigmatic Lens,Easy To Install and remove: Directly mounted on the VR headset.Only Headset, for controller D3, Please buy separately from our store . If still can't see clearly after diopter adjustment, please check your Astigmatism vision, if need, please contact us for customizing astigmatism lense.

GOOVIS LITE feeds your eyes with a crystal-clear picture with more saturated and vibrant colors without making you feel any eye strain or fatigue.